Montana is Magical,
full of grandeur and awe-inspiring beauty. As the waters of the Yellowstone flow and the Absaroka Mountains emerge from the prairie, we find inspiration everywhere we look. The weathered barn that has stood against the harshest winters speaks to strength and resiliency. The cottonwood tree is a gathering place of unexpected majesty and hidden beauty. The bugle of a rutting bull elk is the freedom and wildness that burns within us all. Each of our tiny homes are uniquely Montana.
Woodland Ridge Tiny Home Crafters is Montana's premiere, luxury tiny home builder. Your build is created and constructed to be exceptional. Excellent workmanship is what we do. The beauty and artistry shine through. We hand craft each element of your tiny home to the highest of standards.
Your Tiny Home Craftsmen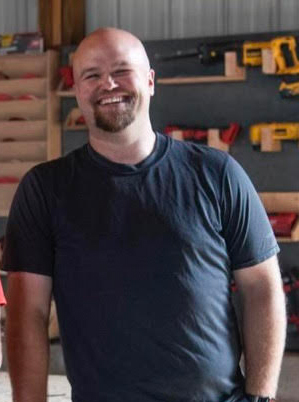 Cody Wood
Cody Wood is co-founder and owner of Woodland Ridge Tiny Home Crafters, Montana's premier luxury tiny home builder. With experience both in construction and marketing, Cody brings a wealth of knowledge and experience. Cody has never met a stranger and enjoys talking with people about tiny homes! He believes that tiny homes are a great option for many people and are ultimately beneficial to the community as a whole.
Cody and his wife, Angie, have 5 children, 2 horses, a dog, too many chickens, and the occasional pig or four. Cody loves the wild places of Montana. He spends as much time as possible exploring what is just over the next ridge. He is always up for the next adventure!!!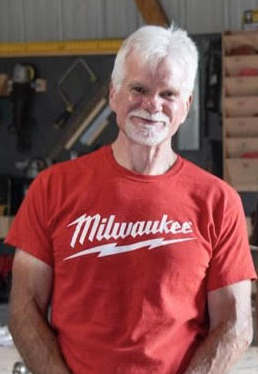 Rick Gilliland
Rick Gilliland is co-founder and owner of Woodland Ridge Tiny Home Crafters, Montana's premier luxury tiny home builder. Previously, Rick enjoyed more than 36 years of service with a major airline. Much of that time was spent in leadership positions where he learned the value of providing a top quality product with integrity backed by outstanding customer service. These values guide him each and every day in growing relationships with his customers and in the production of tiny homes at Woodland Ridge.
Rick is happily married to Debbie, his wife of over 39 years. They have 3 children and 2 grandsons. When not working, Rick enjoys spending time in the outdoors with his family or backpacking into the back country in pursuit of big game or flyfishing in the cold, clear mountain streams of Montana.
Our Sustainable Promise
Inspected and Certified
Each home carries with it a certification from the National Organization of Alternative Housing (NOAH). NOAH incorporates safety, structural, and energy efficiency standards currently used by the Recreational Vehicle and Home Building industries. They ensure that the standards of the ANSI, NFPA, and NEC have all been met. Each build is inspected a minimum of 5 times. The inspections are of the foundation, framing, all-trades (electrical, plumbing, and HVAC), insulation, and final. Each inspection is stored on their secure cloud as an unalterable digitized record, which is available to the homeowner.
Interested in Learning More?