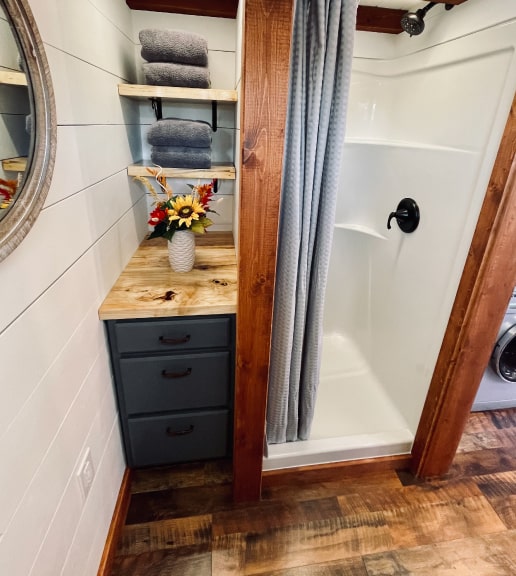 Making the decision to live tiny can be daunting and terrifying. There is so much to consider as you make the leap. Here are three reasons to live tiny.
There's Nothing More Freeing than Freedom
Going tiny allows your life to be lived free. Free from financial encumbrances, free to see the world, free to go as the wind takes you. Far too many of us, have found ourselves feeling trapped in lives that we can not escape. A tiny home can be what breaks the shackles.
There's Nothing More Intentional than Intentionality
Embracing the tiny home lifestyle means that you have to live a more intentional life. With a small space it forces you to consider everything that you have. My family has been on a mission to downsize our stuff. As I was going through my things, I realized that I had stuff that I have hauled literally all over the country that has not been used in nearly 20 years. In order to live tiny you have to live intentionally.
There's Nothing More Cool than a Tiny Home
We have all watched the shows and have fallen in love. With tiny homes, the sky is the limit. It is a blank canvas for you to create your unique masterpiece. The level of creativity that can be had with tiny homes is what makes them so attractive. As you consider going tiny, let your mind run wild with ideas and then bring them to us so that we can create something cool together. Just remember that despite our best efforts, all of the laws of physics and building codes unfortunately also apply to tiny homes. My 12-year-old daughter recently brought me a drawing of a tiny home that she would like to build. She had some great ideas but we had to make some adjustments to meet all of the physics and code requirements. In the end, we created a pretty cool 28 ft home with dual lofts. Ask about the Dreamwood 28 to see my daughter's design.