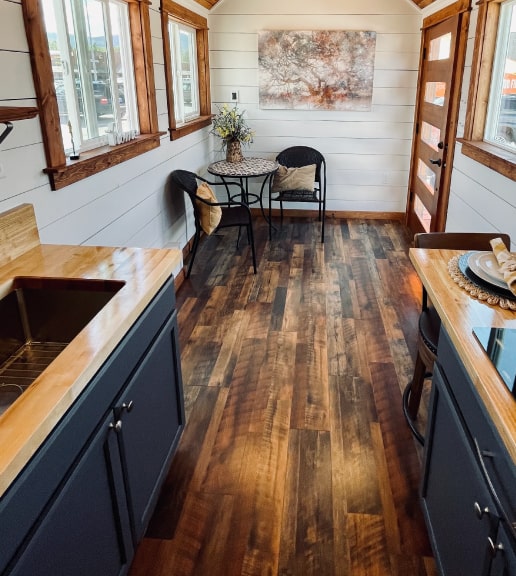 Opinions are like belly buttons, everyone has one, but they aren't good for much. Opinions are like arm pits, we all have them and some of them stink. Opinions are like noses, everyone has one and they are all different. The bottom line is that everyone is going to have an opinion about your tiny home journey. Some people will love it and will be envious that you are taking the leap. Others will think you are crazy and will be negative about your direction. In either case, don't let the opinions of others sway the decisions that you make as you build your tiny home.
Of course, get advice from people that you trust but, in the end, make decisions that create the home that you love. When I built our home, my wife wanted a red accent wall in our main living space. I thought she was crazy for wanting a red wall. We went back and forth with lots of colors and she kept coming back to the red wall. She finally looked at me and said, "Please just trust me on this, I have a vision for it." To which I responded, "Yes, dear." As I sit here writing this I am in the shadow of the red wall and I love it. The simple decision about the color of one wall was important to my wife in creating the home that she wanted.
Whether it is the color of a wall, floor plan, roof line, or just the tiny lifestyle in general, create the tiny home that you want. I am sure that you have watched all the shows and scoured social media as you have dreamed about your tiny home. As you look at tiny homes online screenshot things that you like. There are a lot of groups on Facebook and pages on Instagram that showcase the cutting edge of the tiny home movement. Take lots of notes about things that you love and also the ones you hate. See which styles speak to you. Do you like a gabled roof or is a shed roof more your style? Are you drawn to mid-century modern or is a French farmhouse what you are looking for?
No matter your style, bring us your vision and all of ideas. We will work together to create your dream home.